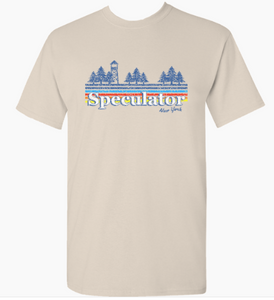 An iconic Adirondack firetower on the Speculator horizon is set against this new retro design!
A nod to the new Makomis Firetower in the village of Speculator, this light and breezy tee is the perfect souvenir for happy days spent at the lake, on the trails, and hanging out in Speculator.
Shirt color is a light tan/grey, with blue, red, and yellow graphics.